Events
Announcement
Past events
Workshops
Workshop on 27th February 2018, Brussels
How to value ecosystem services provided from soil biota in arable land through the CAP? - An interactive workshop for EU stakeholders"
In the European Biodiversa-funded project SoilMan we are analysing the inter-connections between soil biodiversity, agriculture management systems and economic consequences of changes in policy and practice. Soil biodiversity plays a crucial role in cropland for delivering key ecosystem services, i.e. plant nutrient availability, plant health, water quality and infiltration, carbon sequestration. We would like to identify pathways how to foster benefits from soil organisms in agriculture production and how to positively influence soil-dependant ecosystem services in quantity and quality by shaping future political and agronomic decisions.
Therefore it is of utmost importance for us to gather stakeholders' input at an early stage of the SoilMan project. Together with the participants we identify ways how to provide incentives to farmers to adjust their farming practices in order to enhance the provision of ecosystem services. Without an EU dedicated soil legislation in place and biodiversity legislation strongly focusing on above-ground habitats and species, the upcoming reform of the CAP may be used amongst other targets to foster soil protection.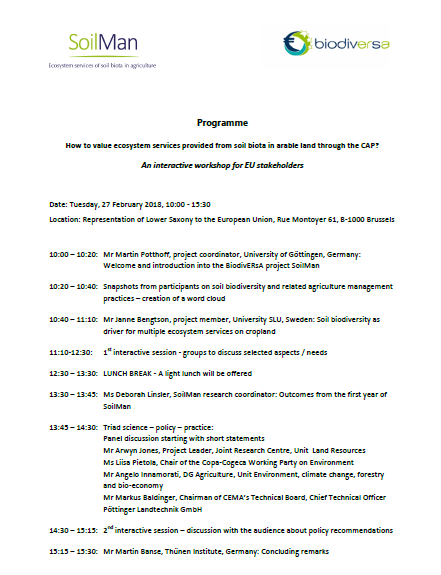 Presentations:
Project meetings
Kick-off on 13-15 March 2017 in Göttingen, Germany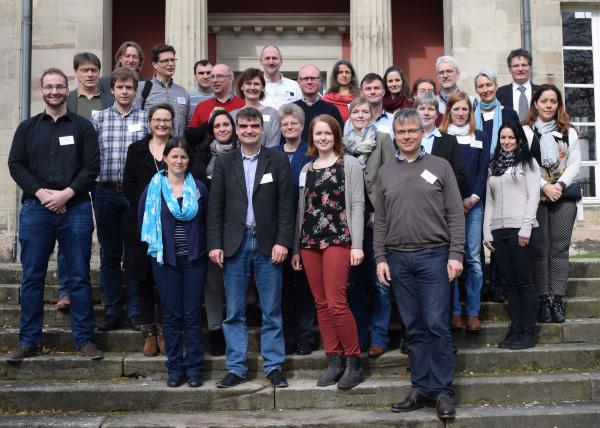 ---
2nd project meeting on 27-29 September 2017 in Paimpont, France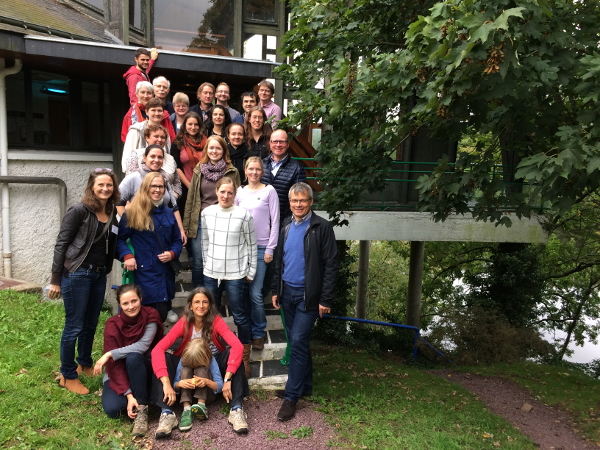 ---
3rd project meeting on 7-9 March 2018 in Cordoba, Spain